The Reserve at Holy Cross property was once owned by the Congregation of Holy Cross (religious order of the Roman Catholic Church) as a retreat for priests studying at Holy Cross College of Washington, DC.  As shown
in this
1981 form for the Maryland Historical Trust
, Holy Cross 
contained a lodge, dining hall, workshops and chapel.  Stones from nearby historical structures (Deer Park Hotel and Hoyes Catholic Church, both of Garrett County) were used in parts of the construction.  Structures were designed and built by "Holy Cross Priests and Brothers" during the 1930's.


The article entitled Lake Reflections (written by Dan Whetzel) was published by Mountain Discoveries Magazine in 2003
and contains a rich history of "Holy Cross Camp" starting with the original owners.  
 

This historical sign and its description can be found in Oakland, MD at the

Garrett County Museum of Transportation

...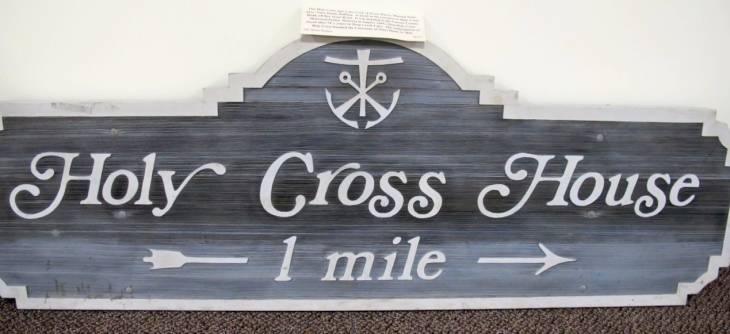 Aerial Photo of The Reserve at Holy Cross, 1995: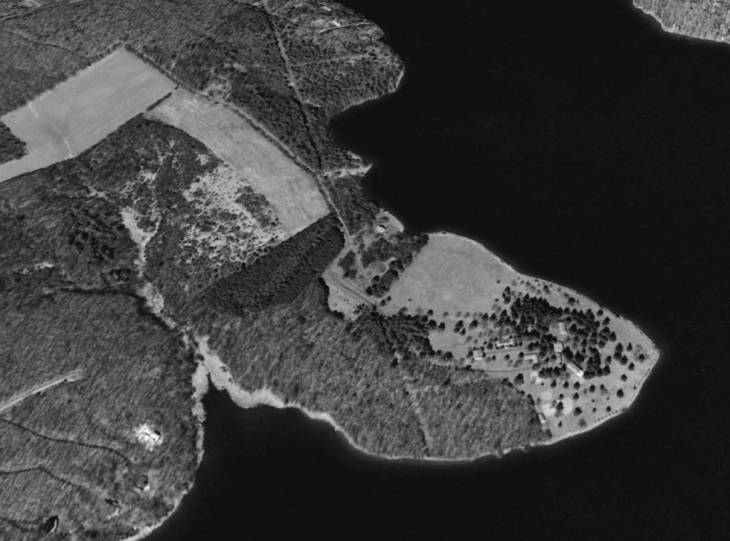 For an amazingly detailed history, see this document. It talks about obtaining the land (includes the original deed and survey shown here), the singing on the boats, building the buildings, so many details!
http://holycrosshistory.com/hcha/wp-content/uploads/2018/02/1997-6.pdf

Original Deed: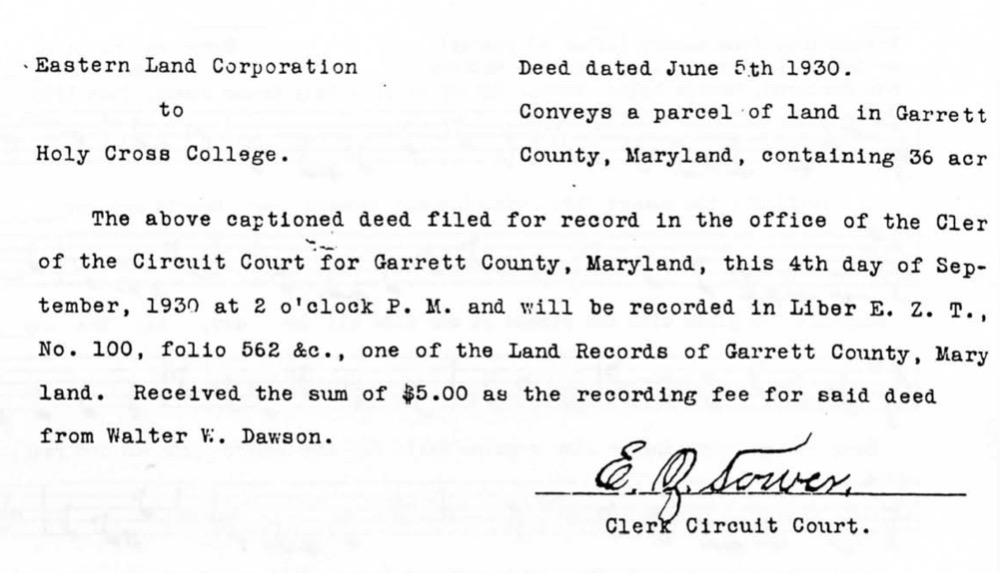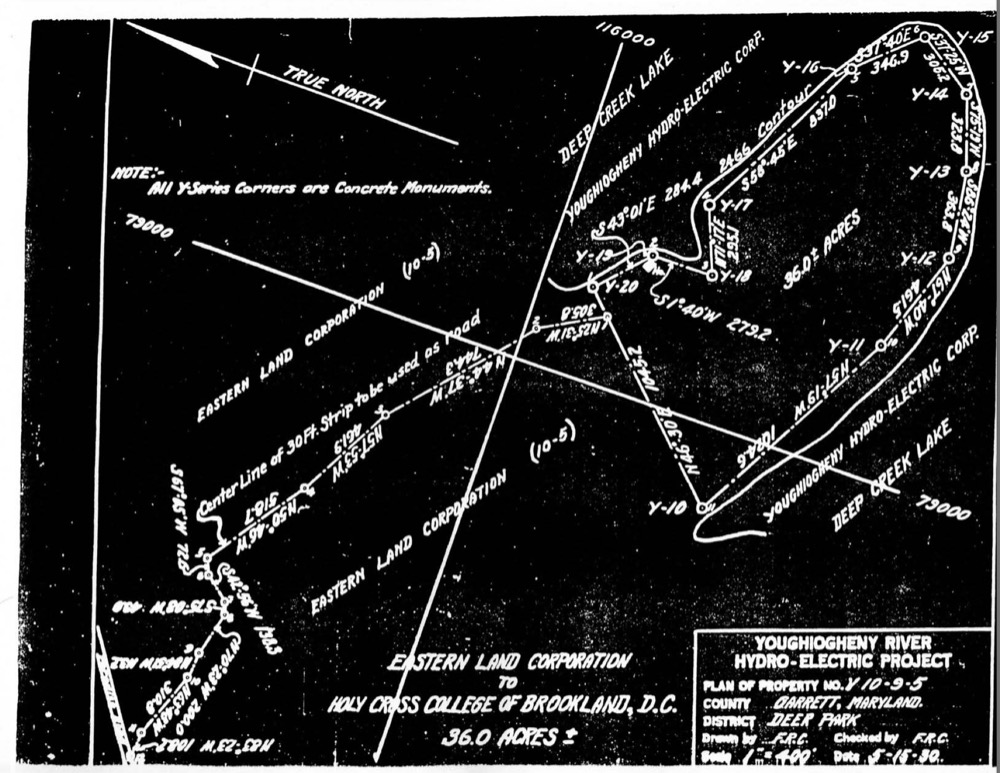 The property was purchased in 2003 for the purposes of establishing The Reserve at Holy Cross...